Vaastu : Source to Health, Wealth and Prosperity
Vaastu | Astrology | Consultancy | Products | Services | Institute | Books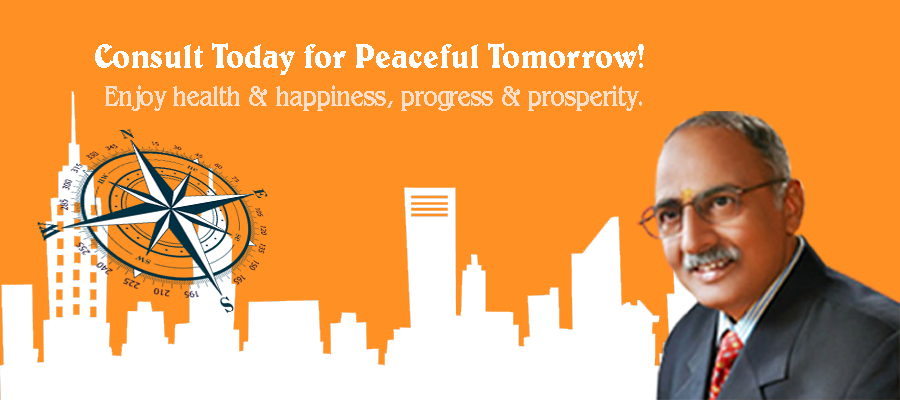 Residential Vaastu, Commercial place vaastu, Vaastu for Industries, Astrology, Numerology, Feng-Shui, Pyra-Vaastu, Map Analysis, Horoscope, Site Visit and many other Consultation are available with prior appointment.
About the master
Pt. Gopal Sharma, a world renowned Vaastu/Feng Shui expert and Astrologer, born in a revered family of Vedic scholars & spiritual healers, is an engineering graduate of 1973 batch, from Delhi College of Engineering; and a luminary in many fields.
Read more....
Services Offered
Vaastu, Astrology, Numerology, Feng-Shui, Pyra-Vaastu, Map Analysis, Horoscope Analysis, Residential and commercial vaastu correction without demolition.
Read more....
We are your one stop solution for all of your indoor & outdoor needs,
for both residential and commercial properties.
Explore our services
Contact for prior Appointments
International Whatsapp No. : +91- 9810054314
India Roaming No. : +91- 9810504178
Dubai Local Mobile number + 97150 727 7847
Canada Local No.: 647-786-0107
USA Local No. : +1 (925) 854-8056
Sweden Local No.: 0046739079666
Delhi Local No.: +91-9313754200
Contact details
Contact for prior Appointments
Kochi 29 & 30 September ,2023
Surat, Gujrat - 7 September, 2023
Chandigarh 05th September 2023
Delhi 03rd August 2023 to 09th August 2023.
Delhi 01st July 2023 to 04th July 2023 for Vaastu visit.
Mumbai 27th June 2023 to 28th June 2023 for Vaastu visit.
Bengaluru 06th June 2023 to 06th August 2023.
Nagpur 13th May 2023 to 14th May 2023 for Vaastu visit.
BOTIM calls available on 98100 54314
Whats App messages possible on 98100 54314
Dubai - 18th April 2023 to 30th April 2023
Bangalore (The Art of Living International Center) - 05th March 2023 to 07th March 2023.
Bhubaneswar and Gopalpur, Odisha - 22 February to 25 February 2023.
Haridwar - 15 February to 17 February 2023.
Pune, 12th january to 13th January 2023
Bangalore 6th to 28th January 2023
Gopalpur,Orissa 14th to 15th December 2022
Mumbai- 28th & 29th September 2022
Greater Noida- 25th August 2022
Mumbai , 22nd- 23rd August 2022
Mumbai, 20th July to 21th July 2022
Pune,Maharashtra 14 July 2022
Taloja,Navi Mumbai 13th July 2022
Mumbai, 12th July 2022
Bangalore, 24th June to 26th July 2022
Dubai, 13th June to 23rd June 2022
Bangalore, 28th May 2022 to 12th June 2022
Jabalpur Mdhya Pradesh : 24th May to 25th May 2022.
Bharuch, Gujrat : 19th May 2022
Vadodara, Gujrat : 18th May 2022
Bhopal, Madhya Pradesh : 10th May to 12th May 2022
Kolkata : 13th April to 14th April 2022
Banglore, Karnataka : 1st June to 5th August 2021
Bombay, Maharastra : 16th Mar to 17th Mar 2021
Book a Service Now
Payments for services availed

Read more....
You personalized kundali

Read more....
Quick links to other information
Consultancy services for Vaastu, Feng Shui, Astrology, Palmistry , Numerology by expert from India
We provide vastu services for residence and commercial establishments, Feng Shui consultancy, Astrology Services and Numerology analysis.
We are also instrumental in providing Vastu Shastra Consultancy to our clients from different corporate houses. You will experience an unprecedented slew of happiness, success and harmony. Your business will blossom and so would your interpersonal relationships and family bonding. We provide suitably priced, effective and reliable vastu, astrology, feng-shui, numerology and Palmistry consultancy services on matters related to health wealth and harmony. Our vastu shastra consultancy services are as below:
Recently Completed Vaastu Workshops
---
Vaastu Seminar
Vaastu Workshop
Vaastu Workshop